Airspace Q1 2019 – Embracing Diversity – Barbara Dalibard, CEO, SITA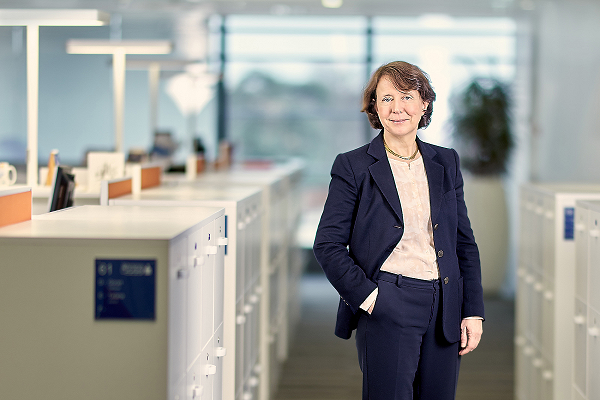 Aviation is similar to other industries where I have worked, specifically technology and transport. They all rely on experts coming from scientific and engineering studies, which traditionally have been male-dominated.
So, diversity – gender and otherwise – starts in education. Students from all backgrounds need to be encouraged to study STEM (science, technology, engineering and maths) subjects. After that, as people progress in their careers, there are "leaks" along the way. Each organisation needs to address these leaks.
The aviation industry is no different to others. Actions need to be taken so that roles that are traditionally held by one gender can be accessed by another and promotions are fair. Unconscious – and conscious – bias is widespread. By taking action to stop these "leaks" the range of candidates for senior management roles will grow.
At SITA, we are sitting at the crossroads of the aviation and technology industries and we take a broad view. We strive to promote diversity in general, not just gender diversity, throughout our company culture.
There is no single action, we are taking a holistic view and are changing many of our processes to ensure that diversity and inclusion are embedded in the culture of our organisation.
For recruitment, we train both our recruiters and people managers in the value and importance of having diverse teams. This drives diversity in the pool of talent from which we recruit. Then we foster a culture that allows people to progress in the organisation, including mentoring, networking and showcasing the achievement of women and other minorities to everyone.
We also use data to analyse our actions – from recruitment to promotions and pay rises. We look across seniority levels, generations and gender to spot issues or biases and to track if our processes are working well. By using data, we can be objective and, if necessary, re-engineer our processes.
The promotion of diversity starts in the home encouraging all children to study and work in all walks of life – fathers telling their daughters that they can be engineers, astronauts or experts in artificial intelligence.
Then in the workplace by individual managers building diverse teams and through training, role modelling, mentoring, networking and a positive company culture. And finally, by using data to objectively analyse progress and make changes to deliver results.
Only by taking a broad approach will we improve diversity and inclusion across our individual organisations and the aviation industry as a whole.