CANSO launches vision for shaping future skies
CANSO marks the next era of aviation by launching a new strategic direction for its air traffic management (ATM) industry members.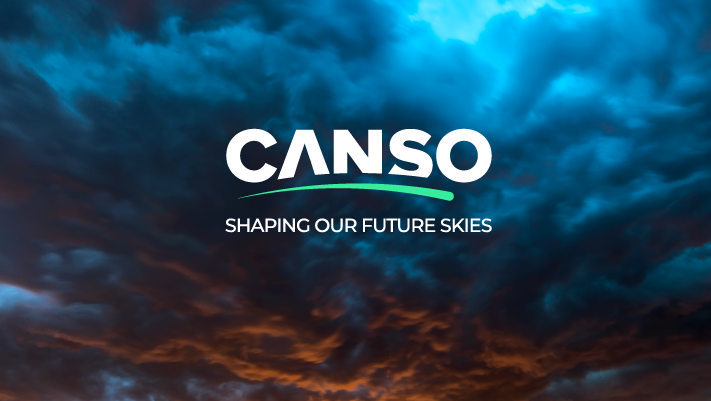 CANSO, the global and regional voice of ATM, has launched a new strategic direction and visual identity. CANSO's new strapline 'shaping our future skies' recognises the role CANSO and its members – air navigation service providers and industry suppliers – play in delivering integrated, sustainable and efficient air transport.
CANSO also launched three new focus areas for the organisation; 'creating a blueprint for future skies', 'ATM: delivering a sustainable future for aviation' and 'raising the bar by connecting our industry'. Together these outline CANSO's commitments to the industry and the direction its partnership and advocacy efforts will take. This includes building the first pan-aviation vision for the total traffic management of every airborne vehicle, championing measures that will help deliver zero carbon aviation, and leveraging opportunities to connect the ATM network and improve performance.
Simon Hocquard, Director General, CANSO: ''The world is changing and CANSO is changing with it. As traffic starts picking up again, we believe that CANSO has a pivotal role to play in shaping the future of our skies. We know that in the future, airspace will be managed differently and CANSO, who is already recognised as the global voice of ATM, has an instrumental role in proactively driving, delivering and maintaining a sustainable future for aviation. We are using 'shaping our future skies' therefore as the lens through which we will tackle all our future work, and continue to deliver value to our members and the industry worldwide".
Captain, Gilbert Macharia Kibe, CANSO Chair and Director General of the Kenya Civil Aviation Authority: "CANSO has always been a hub for collaboration – the place where the ATM industry comes together to share knowledge, ideas and best practice. As we emerge from the pandemic, CANSO is committed to seeking out new partnerships and new ways to work together. In terms of our new vision, this includes making a meaningful impact on aviation's environmental footprint, figuring out how to safely accommodate new airspace users in our skies, and exploring how automation can help improve efficiency. And CANSO will play a key connector role in this – seeking out the best brains in our industry and beyond to help answer some of our industry's most pressing issues."
Watch the brand trailer and explore more on canso.org.