CANSO supports Safer Skies Initiative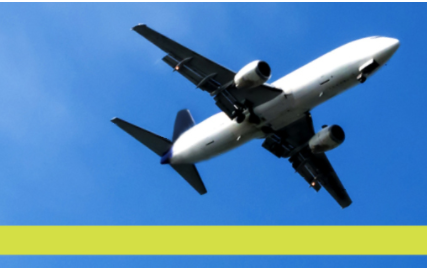 CANSO has endorsed the Safer Skies Initiative established to help manage civil aviation during conflicts.
Along with industry partners, CANSO has added its support for Canada's Safer Skies Initiative and a Statement issued during this week's Safer Skies Forum.
Canada announced its Safer Skies Initiative during the 219th ICAO Council Session, with the main objective to improve the safety of air travel worldwide by addressing gaps in the way the civil aviation sector deals with conflict zones.
On 8 and 9 December the Canadian Government in cooperation with the Safer Skies Consultative Committee (SSCC) – an international platform focused on conflict zone related matters comprising eight States and four industry associations; IATA, IFALPA, IFATCA and CANSO – held the Safer Skies Forum. CANSO Director General, Simon Hocquard, and CANSO ICAO Affairs Director, Nico Voorbach, contributed the ATM perspective.
During his presentation to the Executive Panel, Simon expressed that it is of the upmost importance that all entities, States, airlines, ANSPs, military organisations etc. come together to create contingency plans either locally or regionally, and that those plans are flexible and agile. He expressed CANSO's commitment to the Safer Skies Initiative and collaborating with partners to ensure safe operations over or close to conflict zones.
Nico Voorbach echoed the importance of coordination and information sharing for efficient, effective and safe skies. He explained that networks like the CANSO ATFM Data Exchange Network for the Americas (CADENA) could be a good example for efficient information sharing.
Nico Voorbach said: "Ultimately, if we want to eliminate the threat to civil aviation during conflicts, we all have to work together on this. The lives of all passengers and crews depend on our cooperation and the safeguarding of aviation, and the Safer Skies Initiative therefore marks important progress in this regard."
The Safer Skies Initiative received endorsement from several States and International Organisations around the globe, and CANSO is proud to join them in offering its commitment.
More information regarding the Safer Skies Initiative can be found here.