Digital services are now live at Nice and Cannes Airports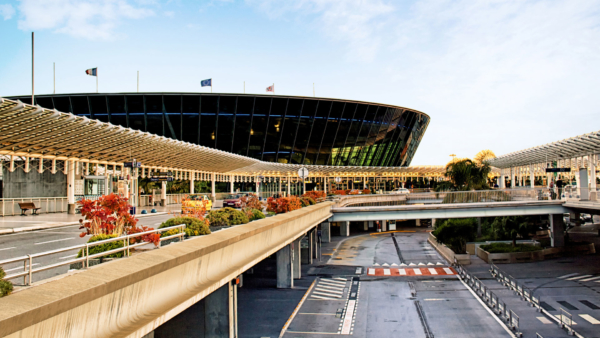 AirMap's UTM Center is now live at the Nice Côte d'Azur Airport and Cannes–Mandelieu Airport, offering drone operators a complete digital UAS traffic management environment that provides enhanced visualization, communication, and supervision for their operations.
Drone use is growing rapidly in France—the nation is home to over 130,000 registered UAS that conduct over 10,000 operations in controlled airspace each year. In order to facilitate safe UAS operations in controlled airspace, DSNA has created the U-Space Together initiative and selected eight partners to deliver pre-operational U-space services.
With the UTM Center, authorities at the Nice and Cannes airports can manage flight authorizations within controlled airspace. They can administer one-click, multi-step, and fully automated authorization processes to grant airspace access; communicate with UAS operators directly; and view flight plans for UAS operations in controlled airspace. These pre-operational U-space services are part of DSNA's U-space Together Program, which aims to deploy fully operational U-space services in France by 2023.
AirMap is also providing drone operators in Nice and Cannes with the ability to access geo-awareness services online. UAS operators can receive contextual airspace information, plan flights, and request airspace authorizations by visiting app.airmap.com/dsna.
"Providing digital authorization and geo-awareness services is an important step in making U-space a reality," said Antoine Martin, New ATM Services Programme Director at DSNA. "We are excited to partner with AirMap to enable safe drone operations in Nice and Cannes."
"AirMap's UTM Center provides authorities and ATS units with the tools they need to safely manage drone traffic in controlled airspace," Boris Lacroix, AirMap's Senior Vice President of Product Management. "DGAC and DSNA continue to demonstrate tremendous leadership as they deploy U-space capabilities in France in advance of the European Commission's drone regulations."
To learn more about how AirMap equips airspace authorities with the tools to manage safe drone use at scale, visit airmap.com/authorities.