ENAIRE recovered 81.2% of flights in November compared to 2019 levels
Domestic flights fared the best, with a recovery of 83.6%
ENAIRE managed more than a million flights in the first 11 months of the year
If the flights are compared to those of November 2020, the number is 155.9% higher
Month by month, the trend continues as air traffic recovers to pre-pandemic levels. ENAIRE managed over 120,000 flights in November (120,204), which is just 18.8% below the average for the entire network for the same month in 2019, the baseline year for data comparisons, since traffic in 2020 fell to very low levels as a result of COVID-19.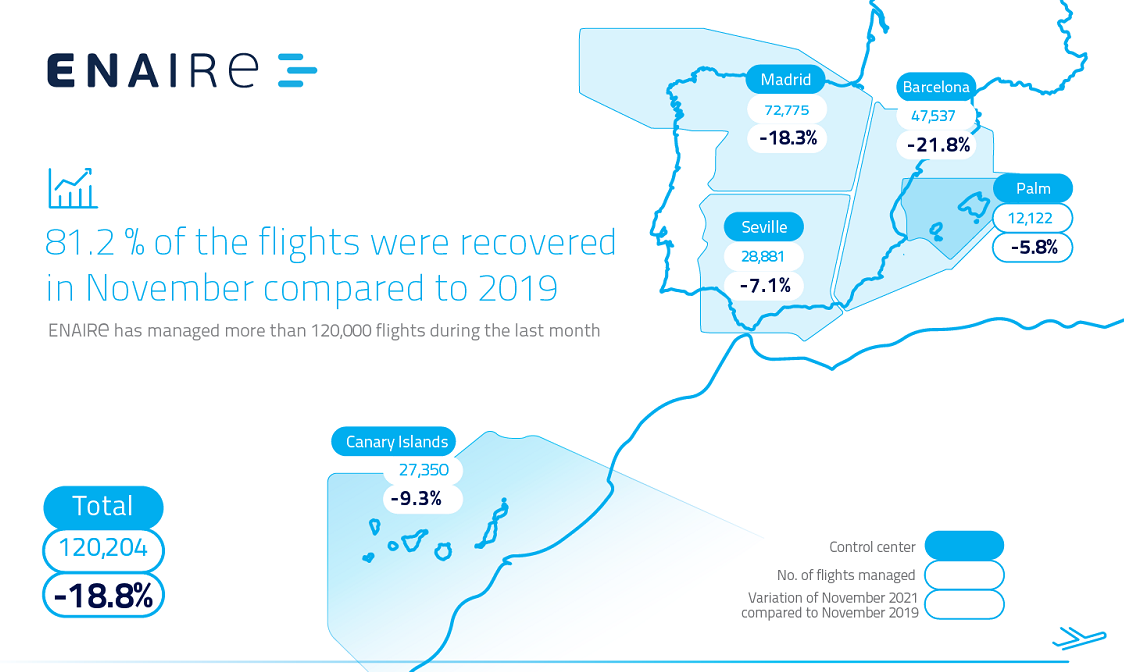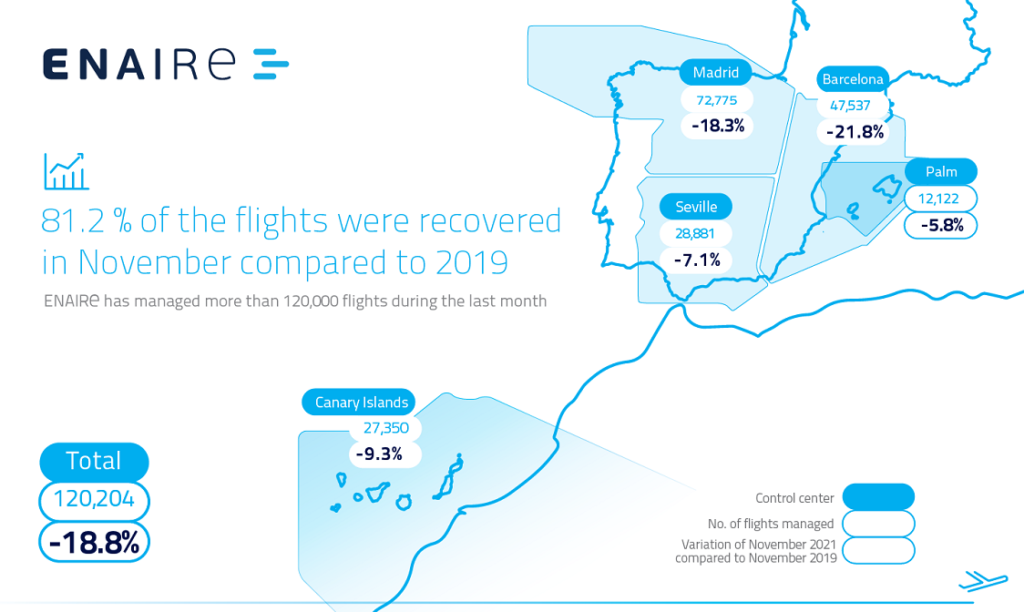 This figure means that ENAIRE, the national air navigation service provider, recovered 81.2% of flights in November compared to 2019 levels (in October, this figure was 77.5%, meaning the figure for November was 3.7 percentage points higher).
This recovery in the number of flights in Spain is higher than that recorded anywhere in Europe, which saw a decrease in November of 22.8% with respect
to November 2019.
A comparison between the flights managed by ENAIRE in November 2021 and those in the same period in 2020 shows an increase of 155.9%. Domestic flights (28,166) exhibited the best trend, with a drop of 16.4% compared to the same month in 2019, equivalent to recovering 83.6% of the flights compared to the same month in that year. International flights (65,349) went down by 19.2% compared to two years ago, and overflights (those that do not depart from or land at a Spanish airport) fell by 20.0% to 26,689.