Technology Solutions: ATM in a Post-COVID-19 Scenario

During the present COVID-19 scenario we are living, different initiatives to cope with a situation of confining at home have become a reality.
On Tuesday June 30, CANSO will host an event for the members to share the remote cooperation experiences that Indra, Enaire and Microsoft has performed and how the digital transformation of ATM technologies will support the new normal in the future post-COVID-19 scenario. In this joint webinar the members will be introduced to the cyber-resilient and borderless architectures for ATM-CNS for the remote control, Indra and Microsoft joint effort to upload the ATM system in Microsoft Azure public cloud will be showcased, as well as, as the first-time remote validation conducted by Enaire in SACTA iTEC system.
Speakers
Moderator: Enrique Castillo, ATM Sales Director, Indra
Maribel Ramos, ATM Senior Manager, Indra
José Ángel Fernández, Cloud Solution Architect, Microsoft
Cristina Bárcena, Head of Operational Specification and Validation of ATM/CNS, Enaire

Enrique holds a degree in Computer Science and graduate studies at IESE Business School. He has extensive experience in the Air Traffic Management Industry, both in technical and business development positions. Enrique is currently in charge of Business Development and Sales at Indra for ATM/CNS.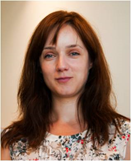 Maribel features an extensive commercial experience in ATM Business. During the last 10 years she has held different responsibilities in Indra ATM Business Development team for several countries, with a key focus in Asia and, lately, Middle East. During the last years Maribel has also headed the Sales Office of Indra International ATM Programs with responsibilities worldwide.

José Ángel joined Microsoft in 2013 as a Technical Infrastructure Evangelist. After two years evangelizing Microsoft's services for IT Professionals across Spain, he started in the Customer Success Unit as a Cloud Solution Architect. In this role, he actually leads the Manufacturing & Resources vertical inside Microsoft's Spanish subsidiary driving high priority customer initiatives on Azure.

Cristina Bárcena holds a Degree in Physics and Computing and a Master in Information Systems and Communications. She has six years' experience as strategic consultant in several companies as Gartner Group and Arthur Andersen also three as system engineer in Indra and fourteen in Enaire (formerly Aena), Spanish ANSP, where she has played different roles in the Operations Directorate.
Most of her experience has been achieved by her participation or management of many operational and technical projects focused on medium and long-term operational improvements. Since 2012 Cristina is heading the ATM/CNS System Operational Requirements Specification and Validation Department, working closely with ATCOs to define the Air Traffic Control System users' requirements in Enaire for Enroute, TMA and TWR environments, as well as organising and coordinating the operational validation activities within Enaire, with the participation of ATCOs from different ATC units, system engineers and many other ATM related professionals.
Additionally, Cristina is involved in or manages several international projects and initiatives, together with ATCOs, under the scope of the iTEC and SESAR programmes.