Ineco wins CANSO Global Safety Achievement Award 2019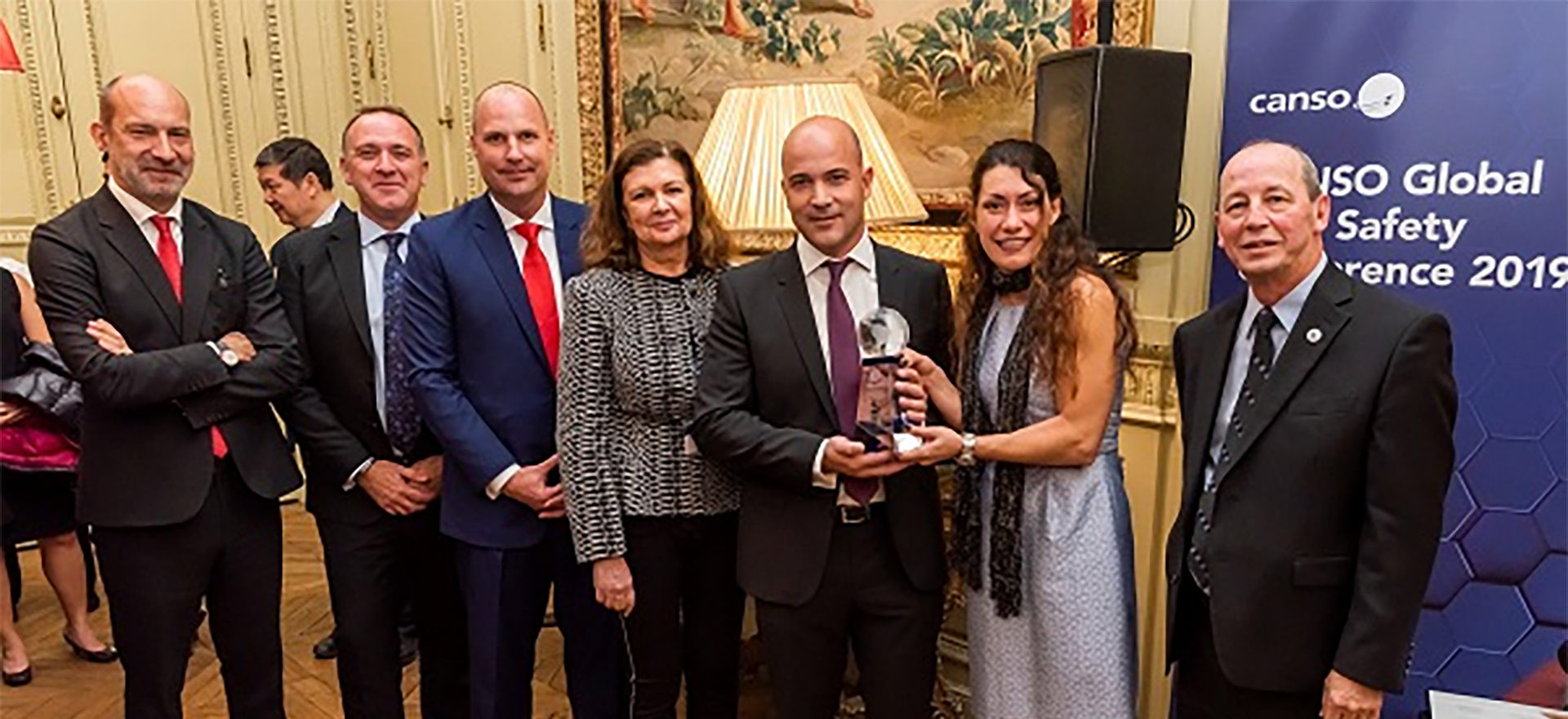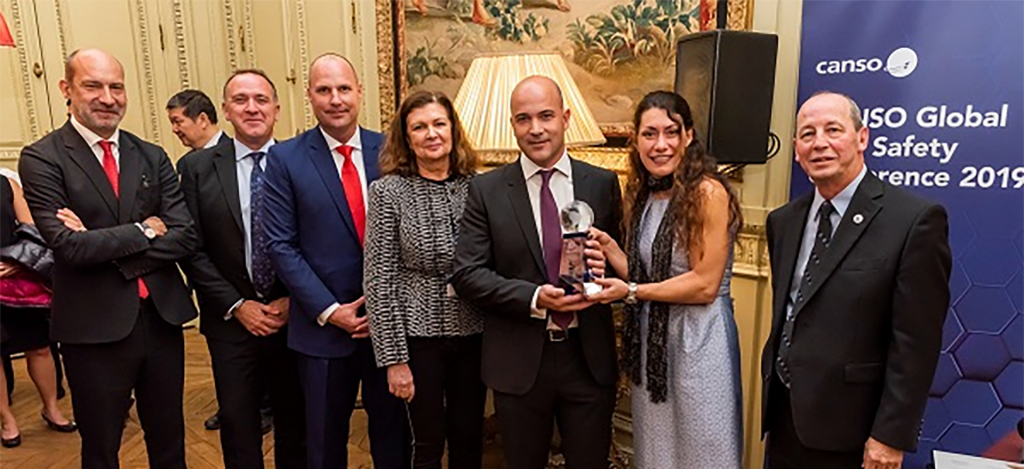 Paris, 6 November 2019 – Ineco has won the Civil Air Navigation Services Organisation's Global Safety Achievement Award 2019 for developing a pioneering approach to addressing air traffic management (ATM) safety. CANSO presented the award to Ineco at its Global ATM Safety Conference 2019 in Paris.
Tatiana Rueda, Technical Safety Manager and Miguel Capote, ATM Safety Expert at Ineco were recognised by CANSO for creating an inventive approach to integrating human factors into ATM safety assessments. Over the past two years, Ineco has developed a technique for addressing the human element in safety to make system design even better.
The award-winning initiative analysed and validated human factors methodologies and techniques not usually linked with safety studies, and extracted, simplified and integrated them into the safety assessment process. This ground-breaking project enhances the potential for improved safety performance across the entire aviation industry and is applicable to any transport sector.
Larry Lachance, Vice President Safety and Quality, NAV CANADA and Chair of the CANSO Safety Standing Committee said: "We are honoured to award the CANSO Global Safety Achievement Award 2019 to the INECEO safety team. Their ingenuity in the field of human factors is a brilliant example of how the ATM industry is tackling the human aspect of safety and driving performance to the next level. As our industry becomes increasingly digitised and automated, the role of the human and its interaction with ATM systems is vital, and finding ways to elevate our safety best practice is key."
Simon Hocquard, Director General, CANSO, said: "I am delighted to celebrate Ineco's outstanding contribution to ATM safety. Their initiative is a true inspiration and shining example of how CANSO members are introducing original innovation and valuable best practice globally. The ATM industry is breaking new ground when it comes to safeguarding aviation, and we are proud to be at the forefront of such a transformation."
Carmen Librero, Chairperson, Ineco, said: "Thank you for this recognition. This award means a lot for Ineco. It acknowledges the talent and genius of Tatiana and Miguel, both responsible for this project that was created within Ineco´s Annual Innovation Awards framework. And it highlights the work and effort of the 3,500 employees who represent Ineco in the five continents where we carry out our activity. Engineering improves people's quality of life, and the project you have awarded today is a clear example of this."
The CANSO Global Safety Achievement Award is given to a company or team that has made a significant safety contribution which has reduced aviation risk in the previous 12 months. This year's shortlist commended initiatives from Aireon, Altitude Angel, EANA S.E, FAA,  Kenya Civil Aviation Authority,  NAV Portugal, Sudan Civil Aviation Authority, and alongside Ineco.