Maintaining safety focus during the COVID-19 pandemic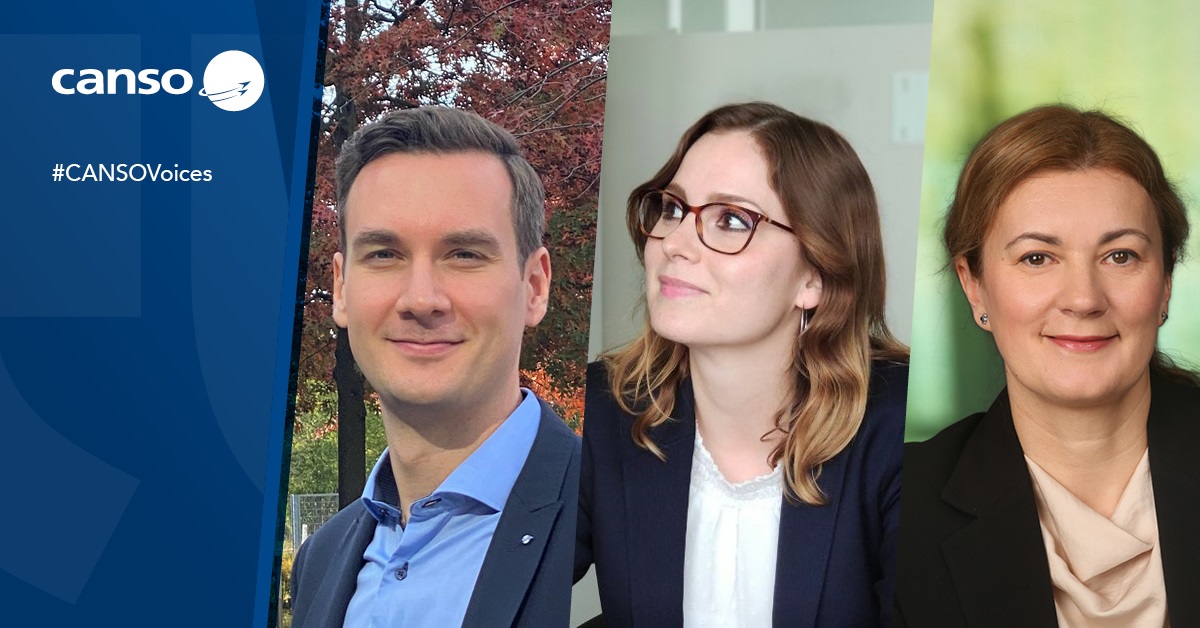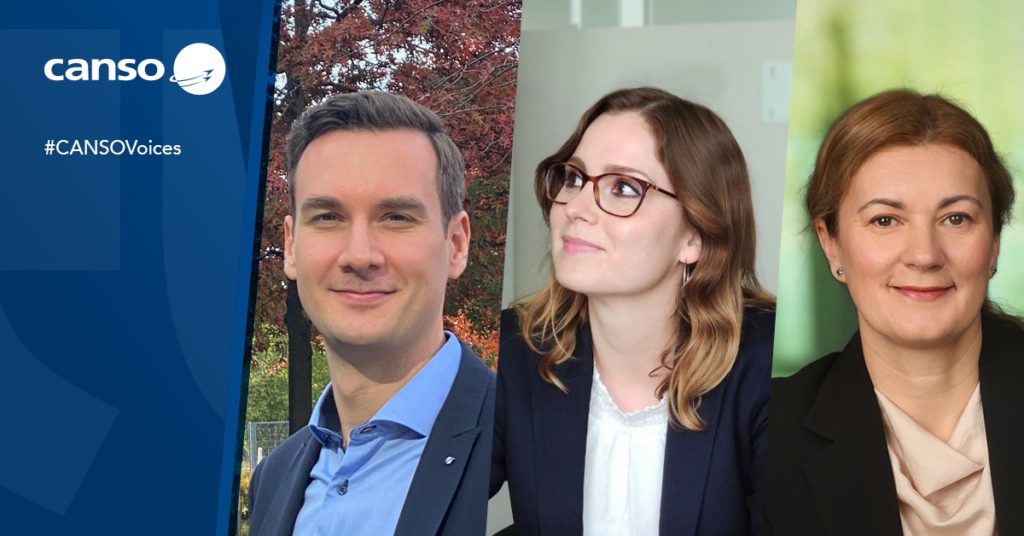 Patrick Gontar, Head of Safety Intelligence at DFS, Katharina-Maria Kalina BSc, MSc, IMS Risk & Performance Manager at Austro Control, and Dr. Ioana Koglbauer, Human Factors Expert, Safety Management Unit at IAA, explore a collaborative safety initiative addressing human factors during the pandemic.
Maintaining focus on safety in these challenging times remains a top priority of air navigation service providers (ANSPs) and a key focus for CANSO – the global and regional voice of air traffic management (ATM). It cannot be taken for granted and must be constantly developed through innovation and collaborative working.
To help navigate a volatile era in aviation and maintain the highest standards of safety, we represented CANSO in the collaborative development of the Maintaining safety focus during the COVID-19 pandemic guidelines, part of EASA's Together4Safety initiative.
These guidelines explore safety issues identified by EASA's collaborative analysis groups, network of analysts and other key stakeholder groups, and outline three key considerations critical to safe restart and recovery.
1. Sufficient safety staff for safety assurance
Many organisations have been downsized during the past year due to cost-containment measures. Safety-related work however does not decrease proportionally to the volume of operations, rather it can actually increase in volume and complexity. So, while one could think that reduced traffic volumes require fewer safety staff, the contrary seems to be the case.
The new challenges we are currently facing increase not only the complexity of current tasks such as incident investigations, but also require new concepts to be established. These concepts include:
continuous training
safety assessments for contingency measures
a safe return to normal operations, and assessing risk associated with COVID-19 related measures (such as using face masks or separators in the operational environment).
To avoid overloading staff and to keep up with the new challenges concerning safe operations, having sufficient safety staff is therefore a must.
2. Effective Management System Processes
While the COVID-19 pandemic has created safety challenges, the situation also offers potential for improvement. In some organisations, due to reduced working hours, limited overtime, the use of holiday leave, as well as various cost-cutting programmes, the resources to maintain the safety management system have been stretched.
Furthermore, organisations are still under pressure to meet regulatory requirements leading to even less safety related personnel being available for the day-to-day tasks.
Effective management system processes are critical in addressing this. For example, one of the best alternatives to coping with competing demands while maintaining safety focus is prioritisation. The focus should be on what's important for safety (e.g. short response times as well as short communication channels, less bureaucracy, precise solutions) and on what's required for compliance, while leaving behind outdated and obsolete mechanisms and structures.
With that in mind, a review of documents, processes and procedures can lead to a more efficient system – far beyond the times of the COVID-19 pandemic.
Besides being practical, it's also essential to listen to and act on safety concerns that people in the organisation are expressing. While a just culture environment aids communicating and reporting concerns, an effective and regular two-way communication on the organisation's safety policy is essential not only for compliance with operational processes but also for the effectiveness of the whole safety management system.
3. Senior Management Maintaining Safety Focus
Safety must never be taken for granted. Senior management set the tone by taking action and adequately communicating to staff that safety of operations remains the number one priority. They can lead by example by addressing the safety departments' and operational staffs' safety concerns in their decision making.
Promoting a positive safety culture that embraces safety and compliance are essential both during the crisis itself and during the recovery phase.
Safer together
EASA, CANSO, EUROCONTROL and others' joint efforts have been instrumental in identifying and addressing safety issues posed by the COVID-19 pandemic. Such a collaborative approach has ensured different actors within the aviation community are sharing knowledge and solutions, without adding pressure to an already challenging operating environment.
The guidance also shows the value of taking a holistic approach to safety management. Rather than just considering the activities of frontline operators directly in contact with safety process, such as ATCOs, pilots, and engineers, the new guidance looks at how these activities are shaped by the resources and strategies developed and enforced by companies.
Ultimately, the development of these cross-industry guidelines was an opportunity for international aviation organisations to take a broader view of safety issues arising from the COVID-19 pandemic and support companies with guidance.
The initiative was an important opportunity for us to share CANSO's vision for aviation safety, participate in the assessment of key safety issues, and contribute to guidelines for addressing this issue on behalf of CANSO in a valuable and meaningful way.
The result is a reflection of the hard work and dedication of all the organisations involved, and key milestone in our mission to build back smarter and better.
The full guidelines can be found here.