Oro Navigacija
Organisation Overview
The mission of the "Oro Navigacija" (hereafter "ORO NAVIGACIJA") is to provide safe and high- quality air navigation services to all users of Lithuanian airspace.
The vision of ORO NAVIGACIJA is to strive for a leading position and constant perfection so as to ensure safety of the users of the provided services and meeting of their needs in full, to apply a perfect safety assurance mechanism and to gain growing confidence of the service users.
ORO NAVIGACIJA is the sole provider of air traffic control, communication, navigation, surveillance and aeronautical information services in Lithuania. The services are rendered in an open and transparent manner without discrimination of any user on grounds of nationality or identity, or class of users.
The Development Strategy of ORO NAVIGACIJA is built on the principles of ECAC ATM 2000 Strategy and presently evolving under the umbrella of SES initiative to ensure the performance driven development planning in a cost-effective way while maintaining the required safety and quality levels of air navigation services. It is also designed to implement Lithuania's LSSIP Objectives in adherence with common interoperability standards and approved ATM system design philosophy.
The activities of ORO NAVIGACIJA are performed putting emphasis on the key performance areas, such as safety level, ATM capacity, cost effectiveness and environment.
| | |
| --- | --- |
| Number of Towers Operated | 4 |
| Numvber of Area Control Centres | 1 |
| Number of Employees | 314 |
| Number of ATCOs | 88 |
Member Information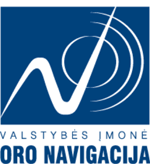 Membership Type: Full Member
Chief Executive Officer: Mr. Saulius Batavičius
Country: Lithuania
Telephone number: +370 (5) 219 4502
Fax number: +370 (5) 219 4522
E-mail: info@ans.lt
Head office:
Rodunios kelias 2, LT-02188 Vilnius, Lithuania
Websites: