Roberts F.I.R.
Organisation overview
The Roberts Flight Information Region (RFIR) was established on January 17, 1975 when Guinea Conakry, Liberia, and Sierra Leone set up an aeronautical cooperative venture to provide air navigation services for en-route flights (above 3,000 feet AGL) in their combined airspace. Member states continued to manage the lower airspace within their territorial boundaries from ground to 3000 ft. The headquarters of the RFIR is located in Robertsfield, Margibi County, Liberia.
As a sign of progress made through years of cooperation, the responsibility for providing Approach Control Service was revised to 10,000 feet. With support from member governments, we have made enormous strides to become a fully autonomous entity, which now contributes heavily to the development of civil aviation in the region.
The civil wars that erupted in the late 1980s and early 1990s and the Ebola outbreak in 2014/15 all put considerable pressures on our ability to continue providing service. However, our resilience enables us to maintain an unbroken service throughout. Notwithstanding, our continued contributions to aviation safety through the establishment of a SMS were recognized by CANSO during the CANSO Global Safety Achievement Award 2018 meeting in Banff, Canada.
RFIR is governed by three bodies. The Ministerial Council, the highest decision-making body consists of the Ministers in charge of Civil Aviation in the three States. The Technical Committee, the technical board of RFIR consists of the Director Generals of Civil Aviation Authorities of the three States. The Secretariat consists of the Executive Management and staff of the Roberts FIR.
Member Information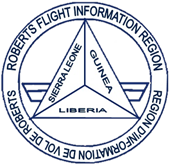 Membership Type: Full Member
Country: Liberia
Telephone number: +231 888 343521 / +231 775 595 378
Fax number: n/a
E-mail: centralais@robertsfir.org
Head office:
Post Office Box 79, Robertsfield
Margibi Country, 1520 Harbel
Websites: