Uganda Civil Aviation Authority (UCAA)
Organisation Overview
Uganda Civil Aviation Authority (UCAA) is a corporate body established under the CAA Act No 3 of 1994, Cap 354. CAA is propelled by the cardinal objective of its establishment which is to promote the safe, secure, regular and efficient use and development of civil aviation inside and outside Uganda. Its secondary objectives include: maximisation of revenue by providing facilities and services on cost-recovery basis, maintenance of a high quality, cost sensitive and well motivated workforce, promotion and support of efforts for protection of the environment and continued improvement of the quality of services to customers of its airports. 
In order to focus on the demands of the long -term future, a Vision,"To promote the safest, most efficient and affordable air transport system in Africa and beyond" was adopted. CAA remains committed to the fulfillment of its mission, "To maintain the highest standards of safety, security and service in Civil Aviation."The Authority is determined to accomplish the statutory mandate assigned to it by the Government. CAA advises government on policy matters, international conventions and adoption of measures relating to civil aviation. 
The Authority, among the many functions also: licenses operators and aviation crew, provides air navigation services, coordinates and directs search and recue services, certifies operators and aircraft, establishes, maintains, operates and owns aerodromes. CAA has a Board of Directors and a Management Team; with five technical Directorates: Airports and Security, Air Navigation Services, Safety, Security & Economic Regulation, Finance & Accounting, Human Resources & Administration.
| | |
| --- | --- |
| Number of Towers Operated | 3 |
| Number of Area Control Centres | 1 |
| Number of Employees | 897 |
| Number of ATCOs | 59 |
Member Information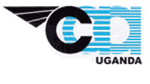 Membership Type: Full Member
Director General: Mr. Fred K. Bamwesigye
Country: Uganda
Telephone number: +256 414 321 426
Fax number: +256 414 321 401
E-mail: aviation@caa.co.ug
Head office:
Entebbe International Airport
P.O. Box 5536,
Kampala, Uganda
Websites: